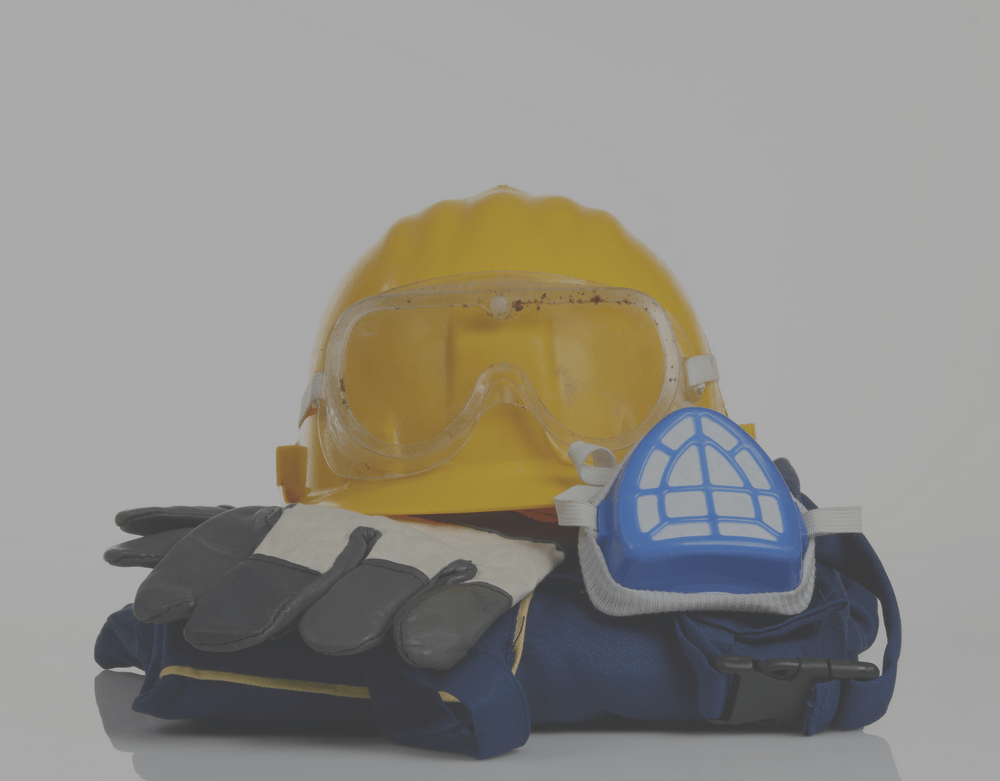 If you've ever worked in an industry where you need protective gear to be able to conduct your job, you know that it's of vital importance. You can get written up for not wearing the proper safety gear, and if employees fail to wear the proper protection, potentially not survive an audit. Most importantly, you might be injured on the job if you fail to wear the proper protection.
People with regular desk jobs mostly have to worry about paper cuts or carpal tunnel syndrome, but you have to worry about life and death burns, hand protection, and eye protection.
Personal protective equipment is called PPE, and it's required for workplaces that work with hazardous materials, fire, welding, and more.
Eye Protection
These aren't just your regular sunglasses. Eye protection in professional fields means heavy duty protective gear that might actually prevent you from going blind. It's an important safety precaution that your goggles fit tightly, so they don't slip off by accident and expose your eyes to danger.
Welding goggles help you be able to withstand the heat of the products you're working with and still be able to clearly see what you're working on. They're super flexible and durable, because when welding your gear tends to take a lot of wear and tear.
Other professions like chemistry, food, construction, and others, may need goggles in order to protect the eyes. It's also necessary to have cleaning solution on hand so that vision is never restricted due to cloudy eyewear.
Fire retardant clothing is just that – it helps protect individuals from their clothing catching on fire. It usually comes in a jumpsuit form for the employee to wear, or a jacket that they can put on when needed.
The clothes are made out of industrial strength PVC and Polyester. They are usually worn at construction sites, chemical refineries, or oil and gas companies.
You use gloves around your kitchen, but there's a huge number of different gloves out there that you can use and are needed for various industries.
Mechanic gloves help keep their hands safe when working with heavy duty equipment and can increase the traction of a grip. Ski gloves, welders gloves, and lineman's gloves are all examples of industry specific gloves that workplaces require.
Disposable gloves are important when working with food so that there is no contamination. Clean room gloves have much the same concept in mind, but when it comes to making electronic components instead.
It is required that employees who are exposed to noise in their workplace the exceeds 85 decibels wear hearing protection.
Hearing protection can come in the form of earplugs or ear muffs. Earplugs are used for lower noise environments that still require them, while ear muffs are necessary for areas with higher volumes of noise like construction. Air traffic controllers and factory workers also require strong hearing protection.
Facemasks and personal respirators are needed for people with jobs that deal with toxic chemicals or work that produces small fibers that would be dangerous to breath in, like carpentry.
The face mask category can range from dental face masks to gas masks, sometimes called a full face piece. An N95 masks protects the wearer against liquid or solid particles that may be dangerous to breathe.
Face pieces can lock into place to give lateral and frontal protection to the wearer against the hazards they may be working with. They attach to headgear or a bracket, and literally allow you to get your head in the game without fearing for your safety.
If you're in need of safety gear, F.A.S.T. can be your one-stop shop for everything you require to stay safe and sound. They have all of this protective wear and more available for you to finally get some peace of mind.
All of the gear is certified by the labour boards in every workplace and business that they're necessary for use in. Committed to health and safety supplies, you're being well taken care of when you choose to put your safety in the hands of F.A.S.T.