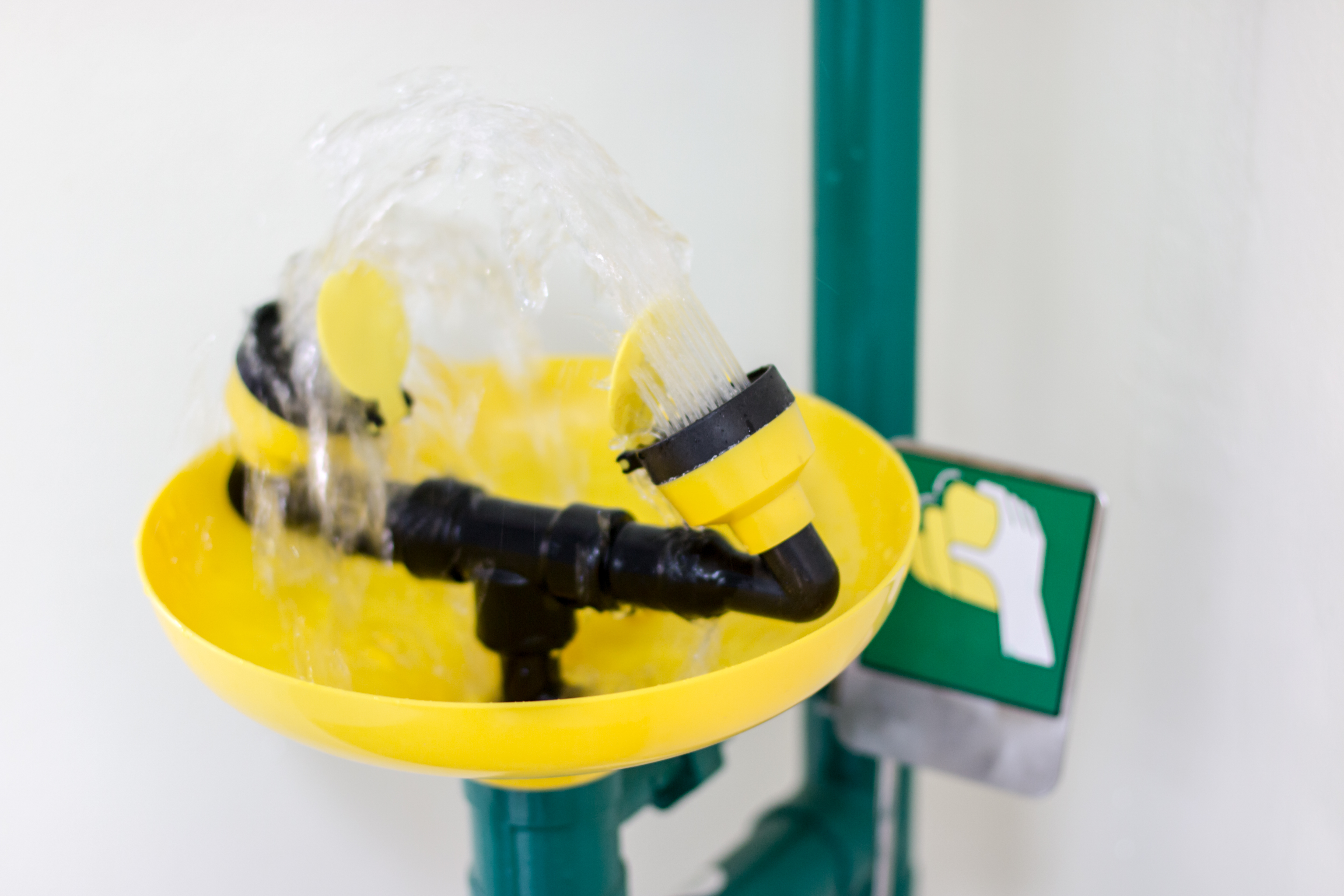 Have you seen the emergency eyewash station at your work, but really have no idea what that contraption is meant to do? Not even sure why you'd need to use it? Or worse, does your work not have one of these stations at all?
First of all, if your workplace guidelines require an eyewash station and you don't have an operational one in your vicinity, you could be risking failing at an audit when the time comes. Not only that, but if a serious incident actually takes place, you need to have the proper safety materials in place to avoid eye injury as best as possible.
Get Your Equipment
Different workplaces, obviously, require different safety measures. You may need eye dressings, eye drops, a portable station, a cederroth eye wash station, or others. They're all listed out for you to easily find online.
Depending on federal, provincial or workplace labour laws, your place of work might require you to have some or all of these things. If you work around chemicals, especially, you'll likely be required to have multiple of these stations around the area.
What's It For?
An eye was station is used when foreign particles get into the eyes. They help to prevent the eyes from getting permanently damaged by rinsing out the hazardous material right away.Having or not having an eye wash station can literally be the difference between someone going blind and someone recovering their vision.
An eyewash station must be used if the object that gets into the eyes is found of the MSDS, or the Material Data Safety Sheet. This is a document that catalogs all the foreign substances that are potential hazards to our bodies, and our eyes. This document also informs you that if you don't wash your eyes when coming into contact with these materials, serious eye injuries can occur.
Most containers that have the potential to cause this kind of damage come with warnings such as "Causes Permanent Eye Damage" or "Causes Chemical Burns." If a substance has this type of warning on it and it gets into someone's eyes, an eyewash station is then used.
Eye wash stations should be inspected regularly to ensure that in an emergency they would function properly.
How Do You Use It?
An eye wash station is only considered operational if it contains fresh, clean water. You should also be able to use it without the assistance of your hands. It needs to be highly visible, with signs that point out exactly where it's located. The access to your eyewash station cannot be obstructed by any other object.
The most important thing to remember about using an eyewash station is that every second counts. You absolutely cannot waste any time between getting a harmful substance in your eyes and using the station. Getting there faster could mean saving your vision.
The eyes should be flooded with water, using the fingers to keep the eyes open. This is why it's important that the station is able to be operated without the use of your hands. It's essential that the eyes are cleaned fully, which means cleansing the eyes for an entire fifteen minutes.
While cleaning the eyes for fifteen minutes, you should roll your eyes as much as possible to assist in removing the foreign substances. Absolutely nothing but water or the eye wash solution should be used in the eye wash station.
If you need to consult someone on how to train your employees to use an eyewash station, F.A.S.T. Rescue will send out an expert to teach your employees emergency response training in the most efficient way available.